Vintage cotton pom pom fringe is one of my favorite things, so I'm always excited when I find enough to keep some for myself and sell a bit on Etsy. Recently a customer - and fellow vintage pom pom fanatic - purchased some and let me know that she would be using it to make pincushions. I'm so impressed with her creations and the way she's used the pom poms that I asked if I could share.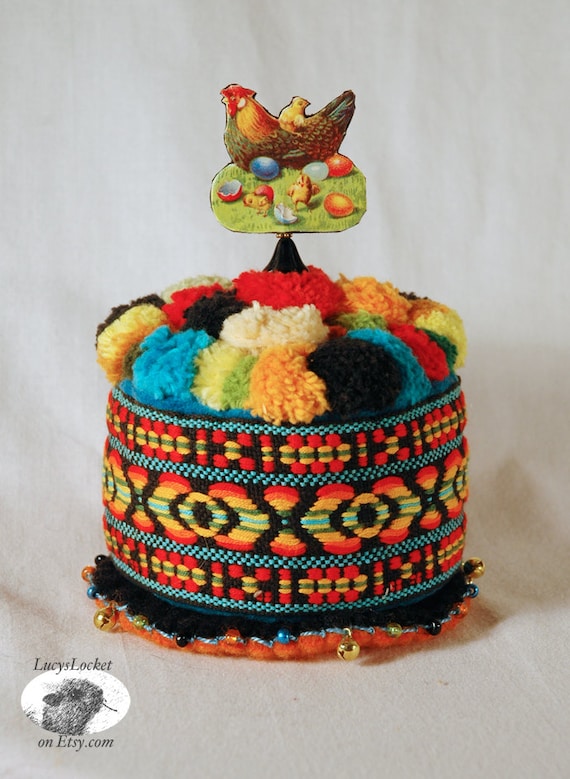 She has such a great eye for design and color, and
uses only quality materials and methods. P
lus...these are just so clever and charming! I would never have thought to use the pom poms this way.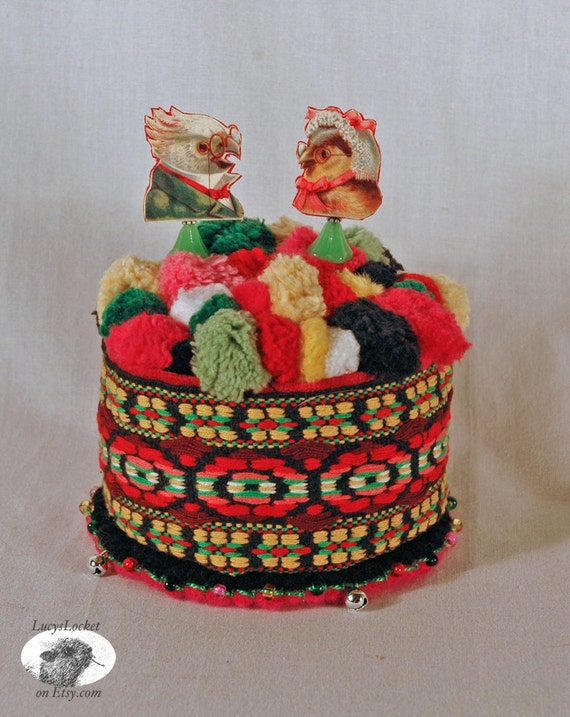 Here's another of her pom pom creations.
Wouldn't these be a fun addition to any sewing space? She even makes and includes decorative pins.
She also makes darling little clay creatures. This adorable possum family recently made its way into my shopping cart. We have possum guests on our fence almost nightly, so I thought it was appropriate and these are so cute I just couldn't resist!
Her tiny little wool and felt creatures would make anyone smile.
If you want a new pincushion that's a little work of art and will brighten your day, or need a great gift for a creative friend or family member, she has lots of great options. Visit LucysLocket on Etsy
here
.